Adult coloring books are popular ways to relieve stress and pass the time, with some of the designs being intricate and complex. This popularity led to many artists creating their own adult coloring books, and some are outstanding. However, from the popularity of this activity stemmed a different niche in the coloring world: Gemstone drawing.
1

Why Gemstone Drawing?

For many artists and drawing enthusiasts, the gemstone type in adult coloring books gave the picture more life, making it more exciting. This, in turn, led to artists fascinating about gemstones and being able to draw incredibly realistic looking stones using pencils or crayons.

Furthermore, the endless variety of colored gemstones that exist today give way to a huge scope of possibilities. With not only different type of gems, but also different shades and hues within the same type, there is no limit on a person's creativity. No two people have to draw the same ruby, for example, and both can draw very realistic stones. This variety in color makes gemstones stand out, where in a larger drawing or singularly on a piece of paper.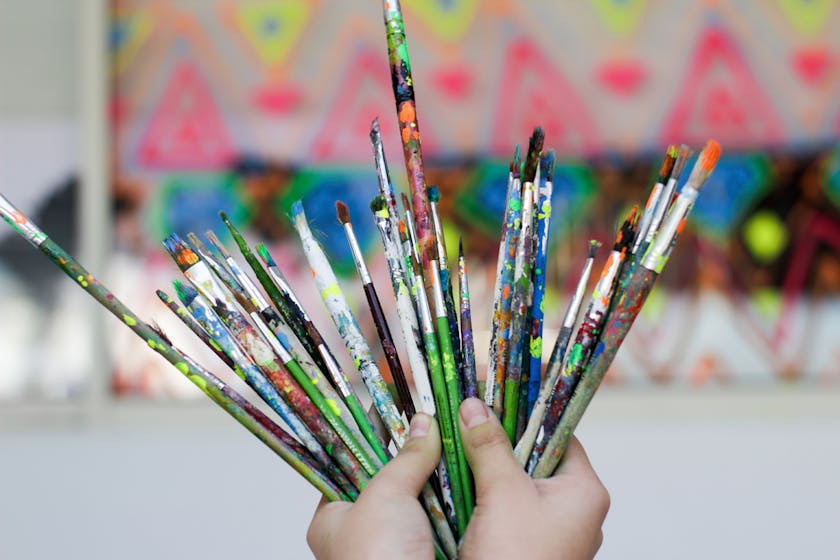 2

How to Begin Drawing Gemstones

No matter your age or skill set, it is always a good time to learn a new hobby, and there are little better than drawing. To be able to draw a perfect sapphire will take time and practice, but that can be said about any new skill you try to learn. There is no need to worry either, there is a vast number of online tutorials, videos, etc. that can help you from starting up to artist. These tutorials range from simple to complex and teach you to draw gemstones with every instrument you wish, from colored pencils to watercolors, from acrylics to crayons, you name it and there is a tutorial.

There are also plenty of Instagram artists you can follow for top tips, inspiration, tutorials and to become a part of the growing gemstone drawing community.
3

FAMOUS  ARTISTS
Angie Crabtree
---
One of my favourite artist I came across on instagram is Angie and her work has a special touch of class in them. Her online shop has multiple items that might be of interest to you even you are not a gemstone fan. One of them is the Phone Cases which is show stopper item to have. It will totally be a unique add-on accesory.
Instagram
visit website
REENA ahluwalia
---
Reena Ahluwalia is a jewelry designer & also has passion for gemstone paintings. She focus mostly on diamond paintings but are also available only to selected clientele. She has good knowledge on the diamond industry and most of all her Love for Diamonds!
Instagram
visit website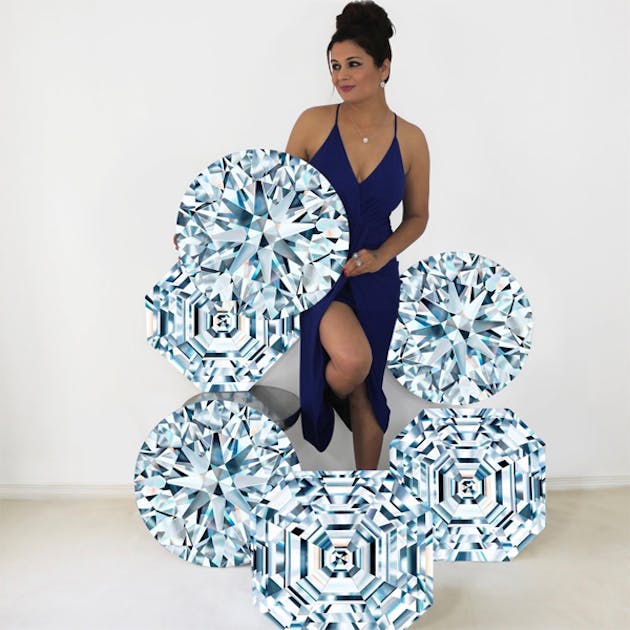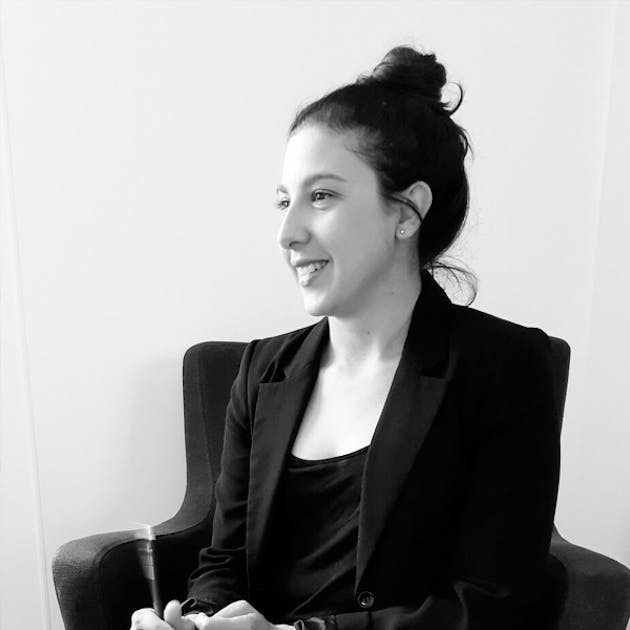 Refinery Row
---
Refinery Row by Jennifer Rowlands is a new take on the jewelry industry where they have made real wearable Jewelry from Gemstone or Diamond Drawings. This idea is very new & innovative. I just love the designs and are also available for sale. Do not miss these beautiful Jewelry.
Instagram
visit website
Amanda rambo (VITRUVIAN ART)
---
Amanda "Rose" Rambo is also a new find on Instagram who has beautiful drawings as well and guess what? They have an Etsy store where you can buy the drawings !
Instagram
etsy store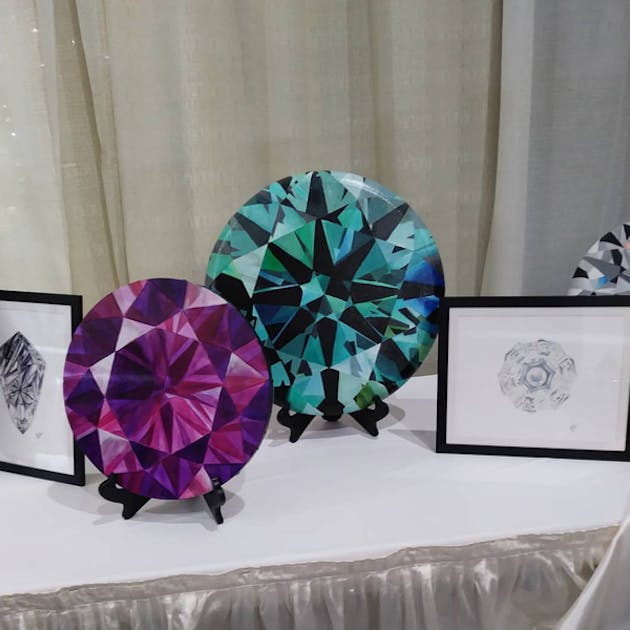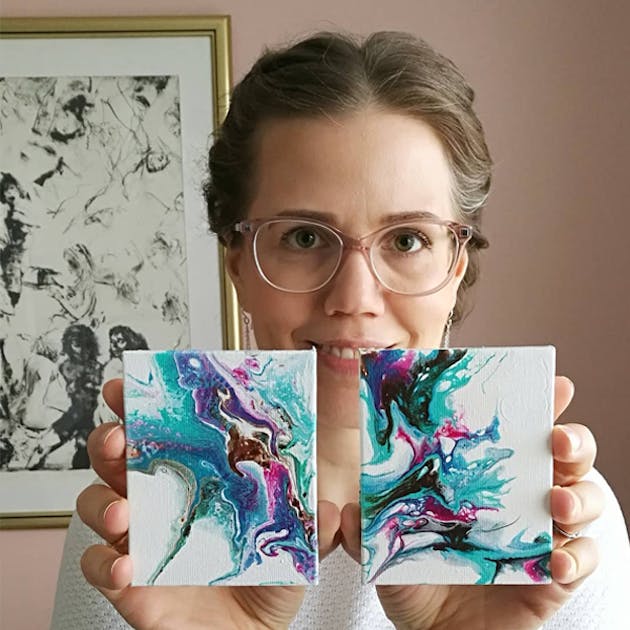 Anna Kaisa
---
Anna Kaisa is a new Artist I came accross on Instagram & her drawings are pretty amazing as well. She has started painting colored diamonds as the cuts are more sharp. Don't forget to follow her on instagram !
Instagram
4

The Best Materials to Draw With

There is no right or wrong, good or bad drawing utensils when it comes drawing gemstones. Some may be easier to use or to blend and get the right shades and hues of your desired stone, and a lot of it comes down to personal preference and skill level.

However, if you are a beginner and have never used watercolors before, it is not a good idea to start with that style of drawing. A good place to start would be drawing with colored pencils or crayons, as they are easy to use, most of us will have used them before, the blend well and are cheap to buy.
Begin Drawing
The best thing you can do if you are interested in drawing gemstones is to begin drawing. With practice you will soon be drawing unbelievable works of art. Practice with different styles, materials or even paper and discover the freedom and creativity gem drawing has to offer.
5

FAVORITE ITEMS FROM THE ARTISTS