One of the biggest confusions when choosing an engagement ring is whether you want a diamond or a gemstone. Diamond rings are often associated with romantic events, such as engagement or marriage.
But just because they're iconic, doesn't mean this is the one you should choose. Here is a guide on why rare gemstones are a better option than diamonds. Without further ado, let's get right into it!
1

What Are Gemstone Engagement Rings?

Engagement rings are usually associated with diamonds, and most people have preferred them that way for a very long time. But with the trends constantly changing every year, gemstones seem to have gained their fair share of fame. Among a variety of jewelry items, gemstones are now being preferred for engagement rings too. People are opting for gemstone engagement rings for multiple reasons, which we will talk about later on in this guide. Engagement rings with precious gemstones decorated around or over the engagement band are the new talk of the town.

But why are people suddenly preferring gemstone engagement rings over classic diamond engagement rings? Well, keep on reading to know more!
2

Gemstone Engagement Rings x Diamond Engagement Rings

Here are some of the comparison points that can help you understand why people are opting for gemstone engagement rings instead of diamond engagement rings.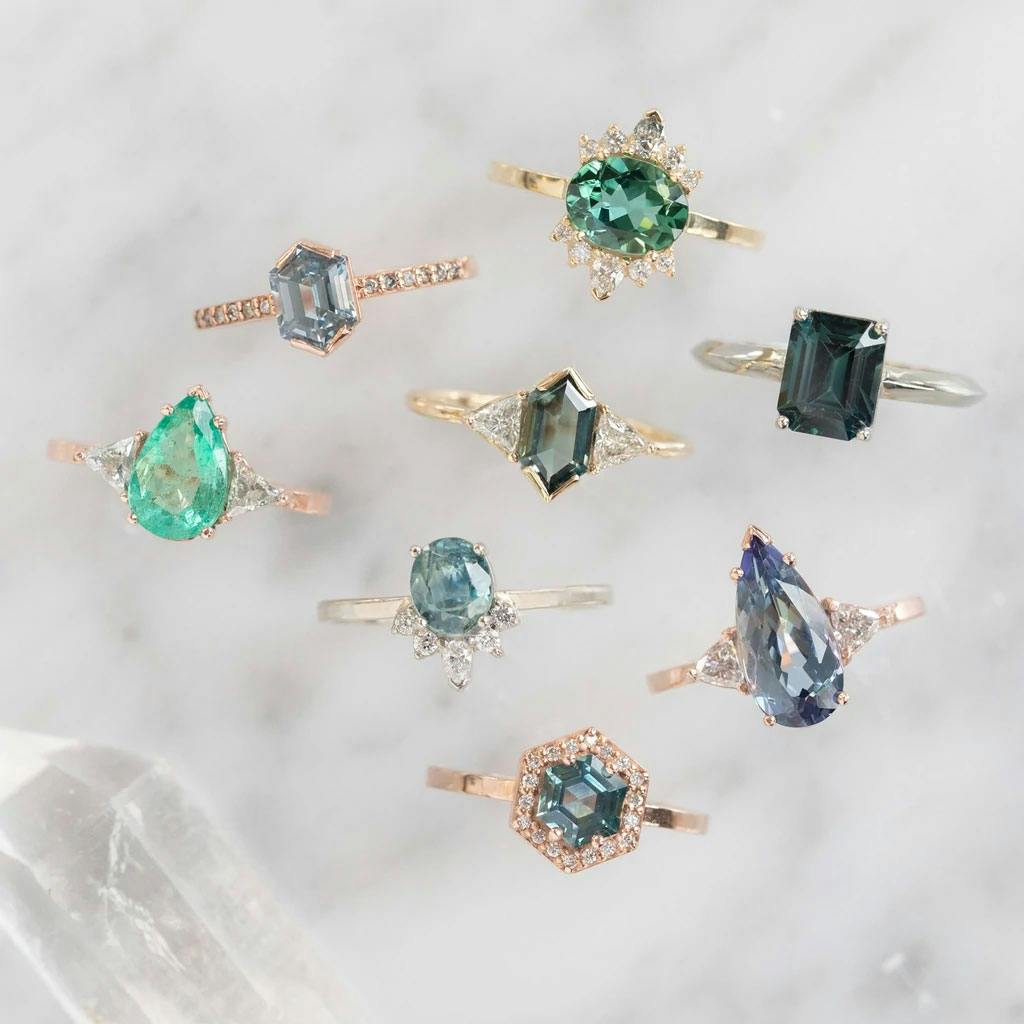 Image Courtesy : alexisrussell.com
Variety of Vibrant Colors
Even though diamonds may be available in a variety of colors, they are not as vibrant and cannot be seen from a distance. As for the gemstones, they are available in a vast variety of colors. Anyone with a unique taste for rings can choose from the long list of available colors. Gemstones like sapphire, ruby, and emerald can be noticed from afar too. And the best part is, the endless variety of colors can come in handy when you want to choose a special color that is associated with an event, feeling, or preference.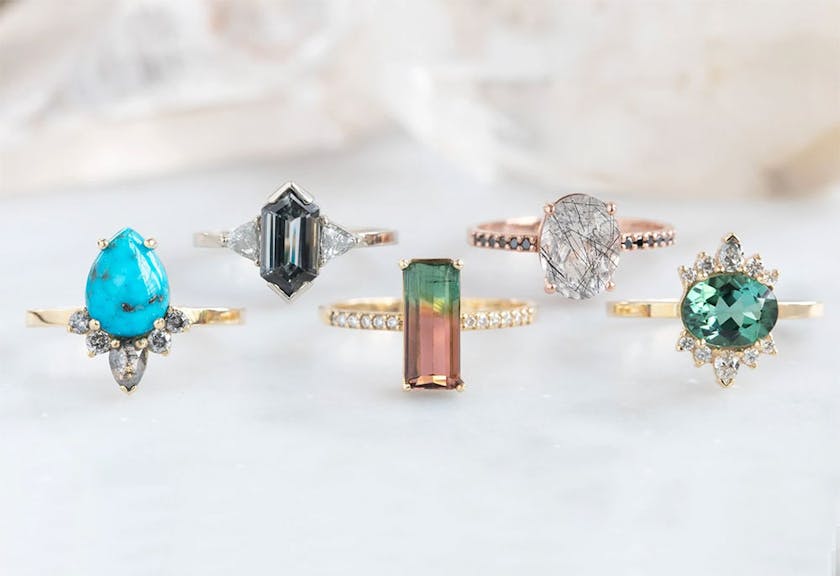 Image Courtesy : alexisrussell.com
Variety of Designs and Shapes
Everyone knows how diamonds are available in multiple cuts such as the princess cut, square cut, oval cut, etc. But when it comes to gemstones, they are available in an even longer list of shapes, cuts, and designs. Any gemstone that you pick will most likely be available in different shapes, unique designs, and one-of-a-kind cuts. And the best part? You can even have them customized according to your liking, and get a unique cut/design just for yourself. And with the growing demand all over the internet, ring makers are opting for different designs for gemstones rings resulting in an endless variety of options.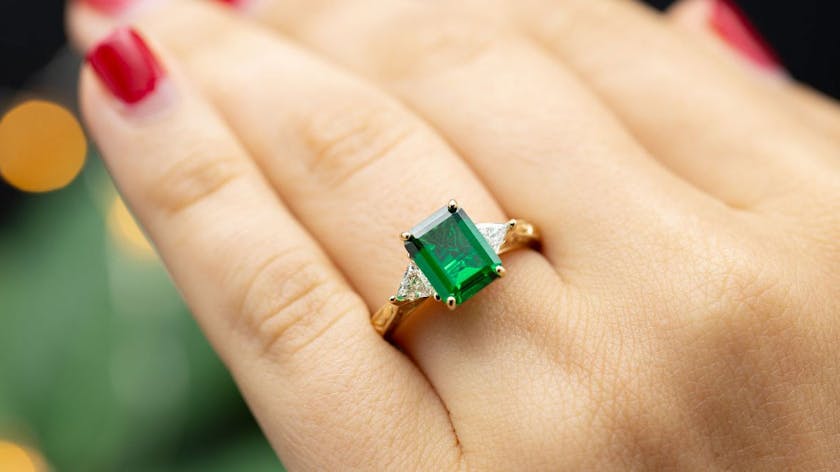 Image Courtesy : custommade.com
Durability
Diamonds may be famous for their durability, but gemstones have proven to be just as durable too. Some gemstones may be brittle due to their weak mineral structure. Gemstones like pearls, opal, or amber can chip or break very easily, but you can always opt for stronger gemstones if you are worried about durability. Rubies and sapphires are known for being just as durable and long-lasting as diamonds. And taking extra care of the weaker gemstones can also help them last longer.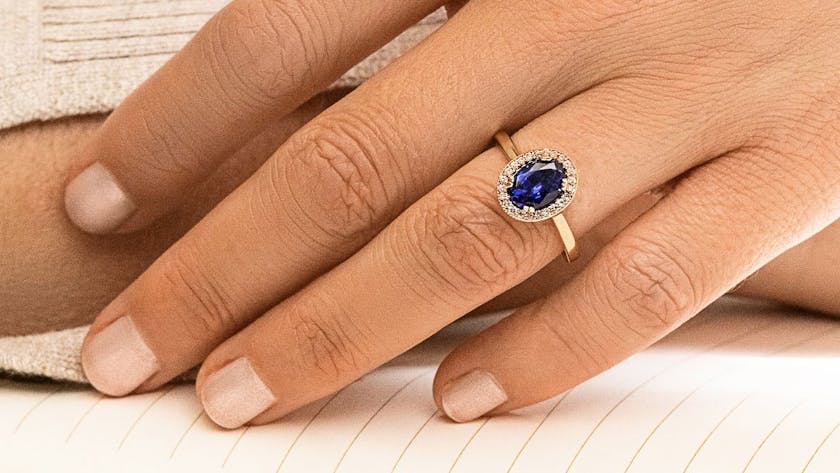 Image Courtesy : miadonna.com
Costs
Are you looking for an engagement ring that not only looks gorgeous but is also light on your pocket? Well, the gemstone engagement rings are here for your rescue. Gemstones are proven to be cheaper than classic diamonds. You get to choose your favorite design, color, and gemstone, combine it all in one and still be able to save a few bucks after purchase. Not only will you be able to impress your partner with something unique, but you will also save extra money for another surprise.
3

Top 4 Gemstone Engagement Rings for Your Special Day

Here is a list of gemstone engagement rings that you can get your hands on to pop the question.
Solo Ballerina Ring by CHARMEs
This gorgeous Solo Ballerina is perfect for anyone who likes to keep it simple and classic. The single gemstone set perfectly in the middle of the band is the epitome of elegance. This ring is available in three different metals and four gemstones. So many options to choose from!
Buy Now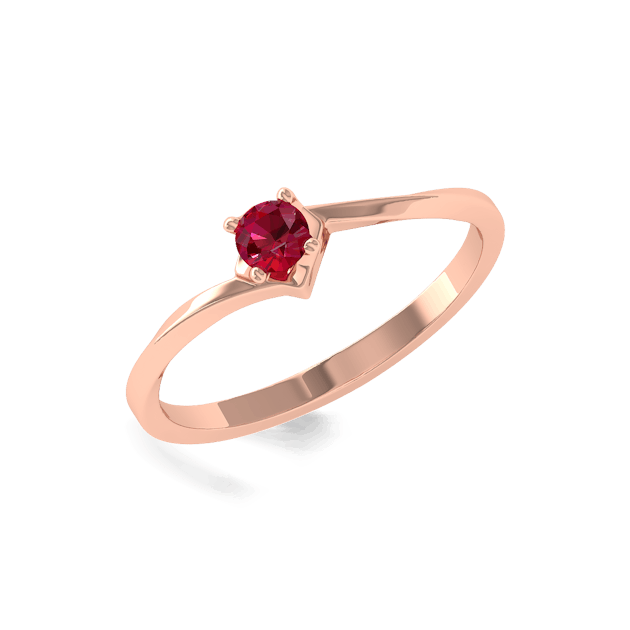 Stack Crown Ring by CHARMES
Are you looking for the perfect combination of elegant and eye-catching? Well, then this Stack Crown Ring is the answer for you. The gemstones perfectly set into a crown shape are just ideal for your queen, your partner. This ring is available in three metals, along with four gemstones.
Buy Now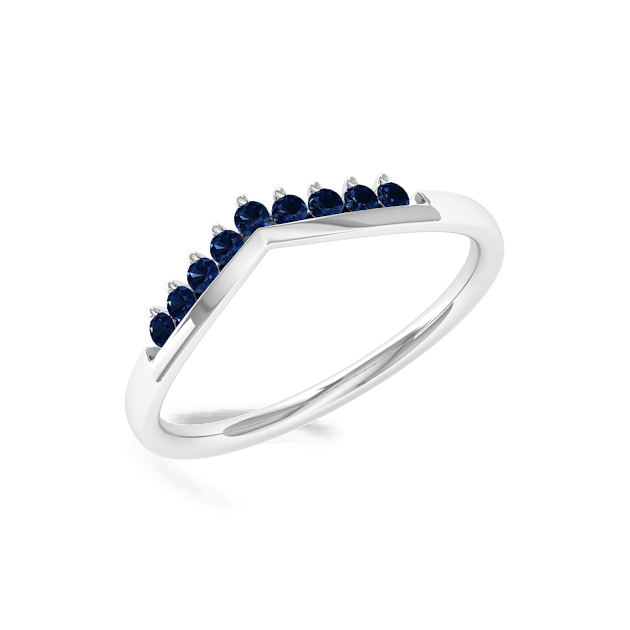 Unity Halo Ring by charmes
What could be better than this Unity Halo Ring for someone looking for a head-turner? This extravagant gemstone ring is going to steal hearts on your special day, with its beautiful appearance. The gemstone in the middle, along with the ones surrounding it and on half of the band, will surely have people staring in awe. This unique ring is available in three metals and four gemstones.
Buy Now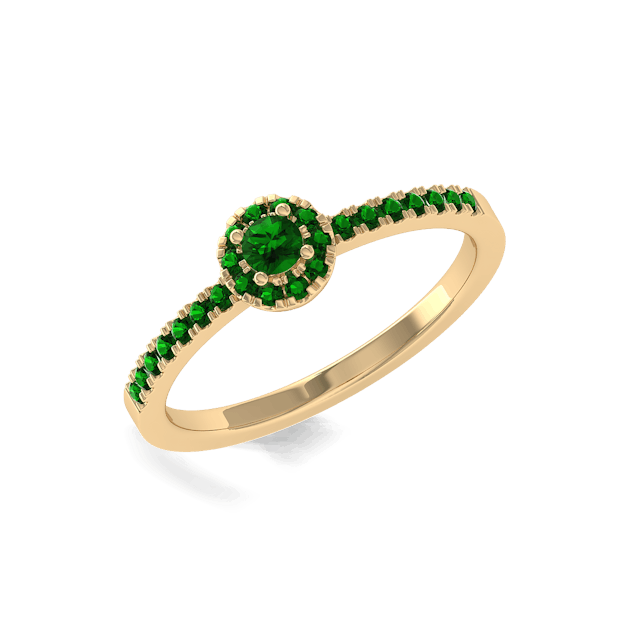 Blooming Eternity Ring by charmes
Don't want to opt for a typical engagement ring with the gemstone on top? Well, this Blooming Eternity Ring is the right option for you. This gorgeous ring is decorated with small gemstones set in a flower-like pattern. This ring can help you represent your endless love, just like the pattern. This one-of-a-kind ring is available in three metals and four gemstone options.
Buy Now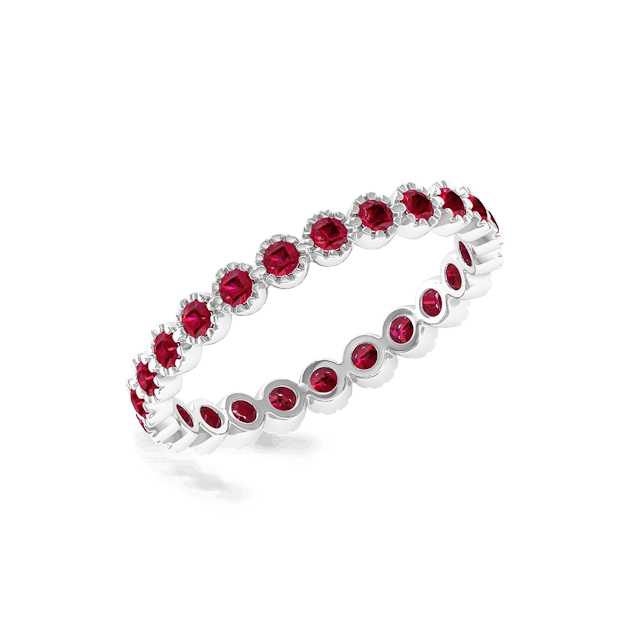 4

Where To Get the Best Gemstone Engagement Rings?

If you want to get your hands on a high-quality gemstone ring without breaking the bank, then StarLanka.com is the ultimate option for you. This online ring and gemstone brand are known for its top-notch quality, unique designs, and satisfying customer care. Waste no more time and visit Starlanka.com and grab your favorite engagement ring for the big day now!

We hope that this guide helped you understand why you can always ditch diamonds for gemstones and still feel just as glamorous. Make sure you choose the perfect ring for your partner to make that day unforgettable.