During an auction, held in Singapore in 2018, the price for Mozambique Ruby sky rocketed. Reaching the same prices as top tier diamonds in some cases. That is $1 million per carat. The rise in prices was four times higher than four years previous. That is huge increment. That is mostly thanks to the mine discovered in Montepuez in Mozambique in 2009. This saw a rise in a reliable supply and the mine now produces 30% of the world's rubies. While China is one of the leading importers or rubies because of their colour, the US have seen a rise in demand as well.
1

The US demand

Rubies not only saw a rise in value, but with this value increase, also saw a rise in fashion. Red has quickly become a fashionable colour. So, big fashionable jewellery brands are taking rubies on board to create stunning party pieces inspired by Mediterranean "fiestas" and carnivals. Furthermore, government sanctions for the importation of rubies was lifted in 2017. All this saw an increase in the popularity of the Ruby in the United States.

However, human rights issues in Burma hurt the trade badly. It wasn't until Gemfields took control over the mine in Mozambique that jewellers once again began to trust the source of the rubies. Which, of course, led to Mozambique rubies rapidly becoming the most popular red gemstones.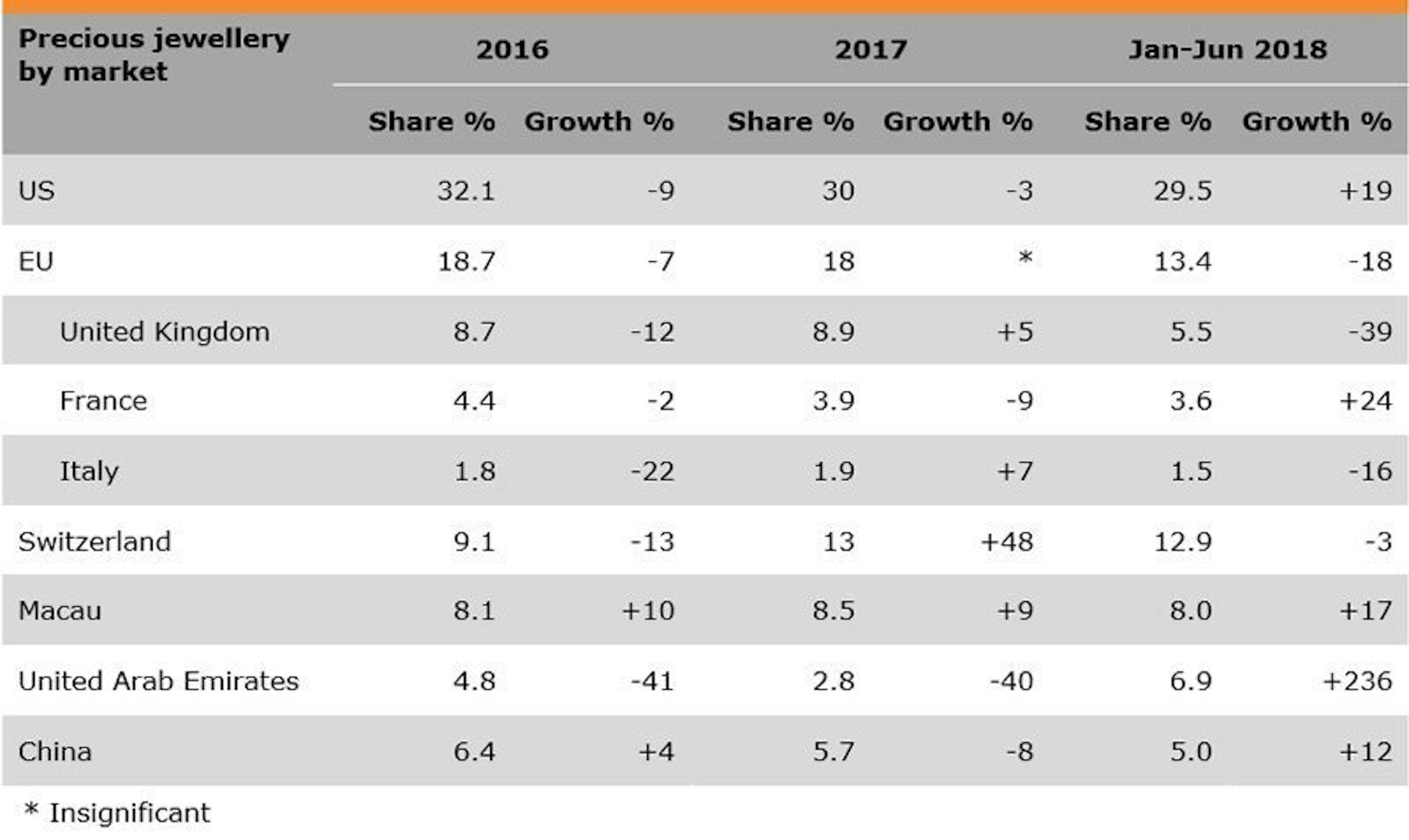 Performance of World Wide Jewelry Exports
Courtesy : hktdc.com/research
2

Why Mozambique?

Gemfields is a transparent and ethical company who strives to maintain a truly ethical mining of gemstones. They took over in Mozambique and cut down on illegal mining and sellers without the correct licenses. This brought confidence to buyers from all over the world, and since then the company and the area has continues to grow. Recently they opened a new sort house which is the first of its kind. Good enough to rival the top diamond facilities around the globe.

Furthermore, mines in both Cambodia and Thailand were exhausted during the 60's, and this meant a new big mine needed to come along and save the industry. This was the Montepuez mine in Mozambique in 2009. It took it's time to be properly organised and sourced, but with the help of Gemfields it has quickly become the main supplier the world over for amazing natural rubies.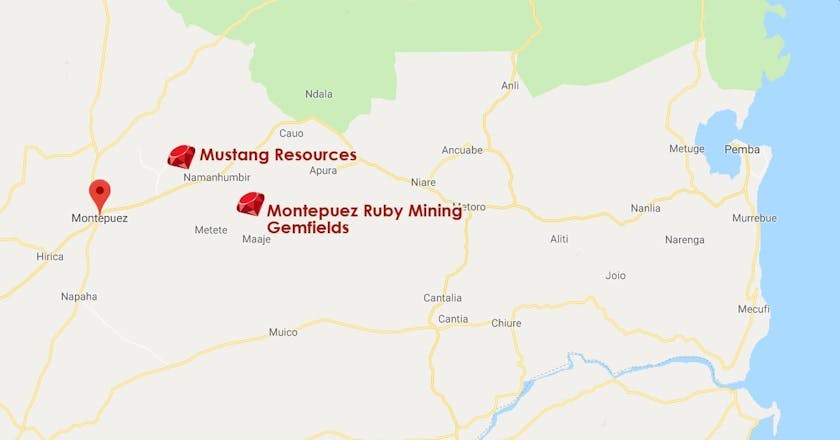 3

Fashion trend setters

For the most part, people who set fashion trends across the world are celebrities. Which also, for the most part, are found in the USA. And with big jewellery houses taking advantage of the large supply of Mozambique rubies, this demand is only likely to keep increasing.

Fashion constantly changes, but it is clearly that rubies are here to stay. Their high value doesn't only make them a fashion icon, but also a symbol of social status and class. Meaning that, people who want to be recognised in their own social surroundings, will be wearing rubies. This will resonate across every level of society, and Mozambique rubies will remain just as popular, if not more.