Finally, summer is upon us, and with it come in new trends, new fashions and gemstones to match. Natural gemstones for this luxury summer holiday are as exciting as ever and combine amazing colors with sophisticated cuts and shapes.
1

COLORS TO LOOK OUT

With Pantone's colour of the year being "Living Coral" it was to be expected that the colour would be a trend in the summer. Oranges, pinks and gold undertones could be hitting the centre stage this summer. So, watch out for those when you are shopping around for summer holiday gifts, either for loved ones or because you deserve to treat yourself now the hot weather has arrived.

Fashion, like most things, is cyclical. Which means that some motifs, gemstones and trends are returning for 2019. Expect pieces inspired by the natural world around us, as abstract and geometry dominated jewellery softens and we see a return to appreciating nature. Making natural gems the best gifts this season.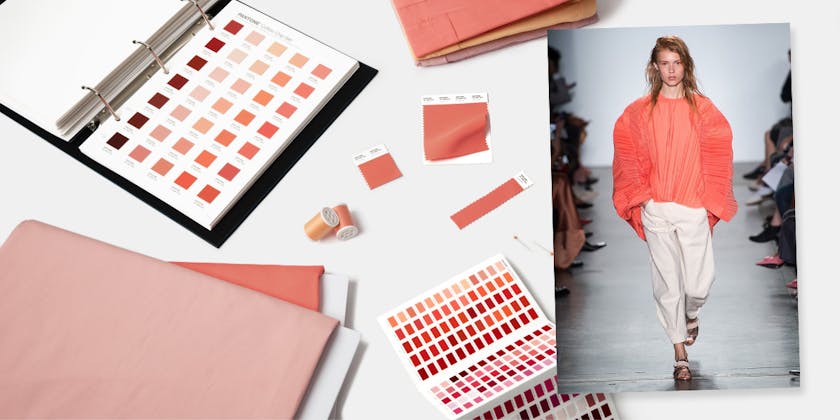 2

Flora and Fauna

Summer is a time where exotic flowers blossom and amazing creatures can be seen coming to life around them. This is an inspiration for luxury jewellers every year, and 2019 is no exception. High-end names such as Van Cleef & Arpels, Boucheron, Chopard and Faberge are all on board. You can expect to see pieces adorned with pink tourmaline, pink sapphires and rubies, accompanied by diamonds, rose gold and pearls. All of which are arranged into stunning floral designs, as each brand's interpretation of mother nature comes to life.
3

Uncut Natural Gemstones

For a couple of years now, uncut gemstone jewellery has been steadily making a mark into the cornucopia of jewellery design. Name such as Philippe Pfeiffer, Natalie Dissel and Ornella Iannuzzi have been praising the crystalline form and raw beauty of natural uncut gemstones for several years. However, it is Giambattista Valli and Etro's collection that has truly cemented their place amongst luxury jewellery icons. Emeralds are the stone of the season, appearing in necklaces and rings, wrapped in gold. But, also, amethyst, pink sapphire and diamonds are amongst the stones to look out for.
4

Clusters

Gemstone cluster that are capable of taking your breath away will be on many summer holiday gift lists. And rightly so. Fine jewellers have perfected the inlay technique and now apply it to bright coloured gemstones, making amazing colour combinations that will dazzle under the summer sun. Illustrating colour contrasts in a smooth, uninterrupted fashion you should be surprised to see amethyst, emeralds, sapphires and rubies alongside garnets, opal and lapis lazuli. It is also expected for this trend to have a large impact on earrings that are meant to be seen, building on the cascade fashion of earlier this year.
5

Garnets

Garnets are incredibly versatile stones. They come in a variety of colours, all of which will be hits this summer. It is affordable, but their lower price doesn't mean they lack in beauty by any means. Being the birthstone of January will not stop the stone from heating up this summer.

The variety of colours available is almost unrivalled by any other stone, and here are some examples. Spessartine garnet (check out our article about the Fanta Orange Garnet) comes in a range of orange tones, all the way to a dark yellow, with the Fanta Garnet being the most prized and bright of them all. Demantoid garnets are green in colour, similar to emeralds and also range in tones and hues. You can also find garnets with dark pink hues such as the Rhodolite Garnets. And finally, Grape Garnets, which as the name suggests, have a dark purple colour.
6

Opals

Opals have been a popular choice for a long time, due to their variety of colours. The trend for opal began around mid-2017 and it looks set to continue throughout the summer of 2019. Because of its renewed popularity, it is in high demand in both the west and in Asia. Distinctive colours, such as the Fire Opal, are going to be great summer holidays luxury.

The colour display opal's project is due to their internal structure. The structure contains lots of small spheres that split the light when hit. These splits form the colours we see when an opal is shimmering in the light. Precious opals will show a larger spectrum of colours, while more modest opals tend to be slightly milkier with green and blueish hues. The black opal, which is incredibly rare, is the perfect backdrop for all the different colours an opal produces.
7

Aquamarine

Thanks to the Royal Wedding of Prince Harry and Meghan Markle, Aquamarine saw a massive boost in popularity. Which such a royal approval, expect to see more of it this season and make sure to add it to your summer holidays gifts.
8

Large cocktail rings

It was a cocktail ring that helped raise the fame of Aquamarine, and it will be cocktail rings that help you stay in fashion this summer. Adorn your fingers with large stones, smooth or rough, single or clustered, and make sure you have plenty of colour to show off. Don't be afraid to wear more than one at a time either.
Wrapping up
It seems that bright colours, especially in pink shades, and a reconnection to mother nature are going to be the motifs when it comes to gems for this summer holiday. Extravagant rings and earrings, with inlaid gemstones are also going to be great summer holiday gifts. While rough and uncut natural gemstones are clearly cementing their place in the jewellery world. When it comes to summer holidays luxury, all your favourite brands are onboard with floral and fauna themes. So, no matter where you are this season, no matter what you do, you'll be dazzling everyone with your amazing summer jewellery collection.
Let us know what your takes are for this summer holiday in the comments! As we love to hear from you. Now go out there and look fabulous with natural gemstones, fresh out off the catwalks for summer 2019.