There are many most expensive gemstone and pieces of jewelry throughout history, many of which are still as valuable today. But which are the most expensive examples of some famous gemstones? That is what this article aims to answer. A quick Look at the Most expensive gemstone list below last updated 2021.
---
Most Expensive COLORED GEMSTONE
---
No.
Sold
Gemstone
Venue
1
Sunrise Ruby Ring


US$ 30,000,000

Ruby
Sotheby's
2
27 Beaded Jade Necklace


US$ 27,440,000

Jade
Sotheby's
3
Blue Belle of Asia


US$ 17,300,000

Sapphire
Christie's
4 ?
Elizabeth Taylor's Necklace


US$ 6,100,000

Emerald
Christie's
5 ⬆️
Mughal Spinel Necklace


US$ 3,050,000

Spinel
Christie's
6 ⬇️
Paraiba Earrings


US$ 2,800,000

Paraiba
Christie's
7
Padparascha Ring


US$ 2,500,000

Padparascha
Christie's
8
–
Alexandrite
 
9
–
Gem Specimens
 
10
–
Fine Gemstones
 
Indepth View of Gemstone
---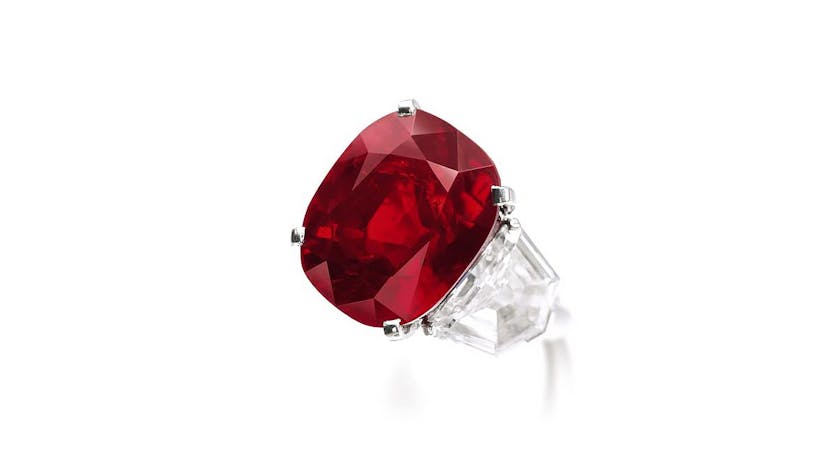 1

Ruby
---
Rubies are beautiful red gemstones, with hues from pink to deep red. Pigeon's blood rubies are considered to be the most desirable because of their deep red color, and for that, some have fetched ridiculous prices at auction. However, the most expensive Burmese Ruby ever is the "Sunrise Ruby", a 26-carat stone which fetched $30M at auction. Found in Myanmar, the stone was named after a poem of the same name by 13th century poet Rumi. The recent discovery of Ruby are the Mozambique Ruby which are gaining popularity in investment from around the globe as well.
Shop for Ruby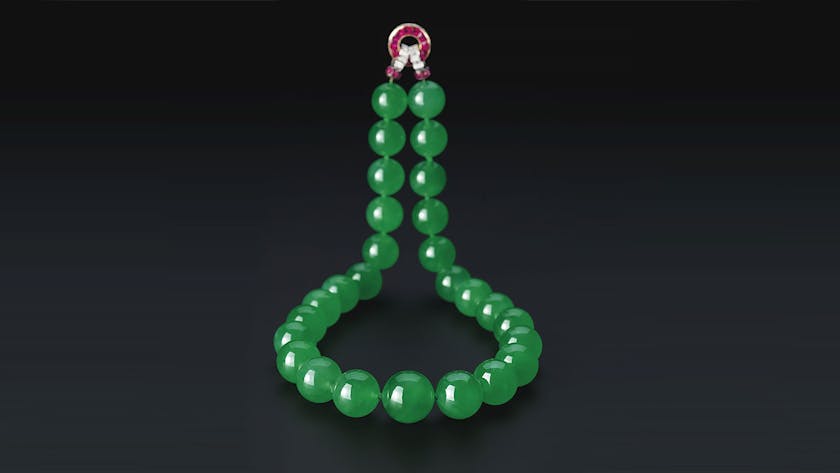 2

Jade (Jadeite)
---
The Jade family is a beautiful variety of stunning stones, however the most beautiful of them all is Jadeite. It is considered to be the purest and most vivid of the family, as thus, the rarest. It can be found in an array of colors, from red to yellow to black, with green being the most common.
Barbara Hutton-Mdivani Necklace Imperial green jadeite jade necklace featuring 27 round beads is a legendary gemstone which has been a part Chinese folklore since ancient times, the Imperial Jade, the most sought-after stone since it has been known to exist. However, the most expensive piece to-date is a 27-beaded necklace which was auctioned in 2014. It was bought by Cartier, for $27.44M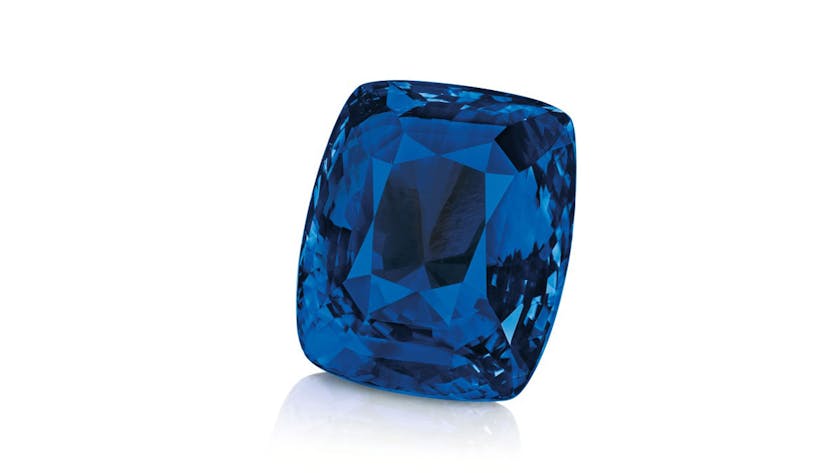 3

Blue Sapphire
---
Sapphires are one of the most desired gemstones and have been famed as engagement rings, being worm by the Royals, such as Princess Diana. However, perhaps on of the most valuable a rarest of these stones is the Blue Belle of Asia. It is part of a very short list, containing only three other names: Sapphires with more than 350 carats. The Blue Belle of Asia is the fourth largest, weighing in at 392.52 carats. In thirds s the Logan Sapphire (422.99 carats), second is the Queen of Romania sapphire (478.68 carats) and the largest sapphire in history is the Blue Giant of the Orient weighing 486.52 carats.
The Blue Belle of Asia has a rich history, but in 2014 it was bought at auction for $17.3M. This price makes it the most expensive sapphire and the most expensive colored gemstone sold at auction.
Shop for Blue Sapphire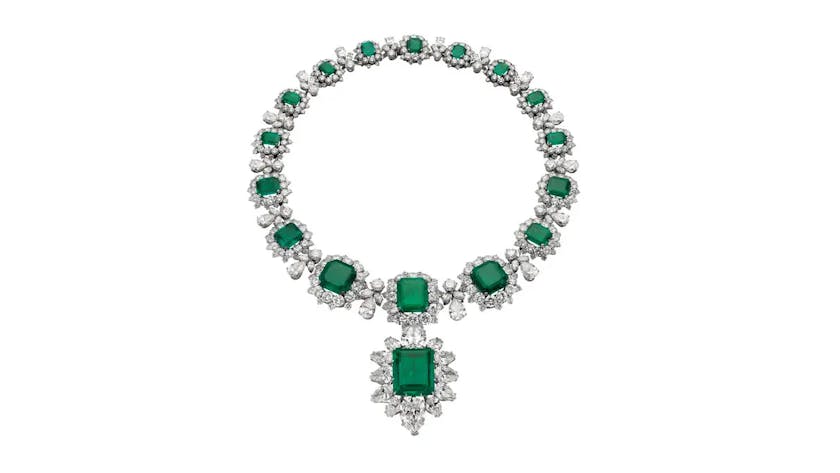 4

Emerald
---
Emerald are held as one of the most popular stone around the globe. They have enticed both men and women with their powerful green tones and hues and are found in several locations around the world. Although the best examples come from Africa and South America.
It is extremely rare to find an emerald without any imperfections. So, finding a flawless stone will mean an expensive price tag. The Rockefeller Emerald is a clear example of this. John D. Rockefeller bought his wife this stone and when the couple died, the son auctioned it off. The magnificent ring would fetch $5.5M at auction and was bought by Harry Winston
The Rockefeller Emerald has been overtaken by this stunning Elizabeth Taylor's Necklace made by Bulgari sold for $6.1M in 2011 at Christie's.
Shop for emerald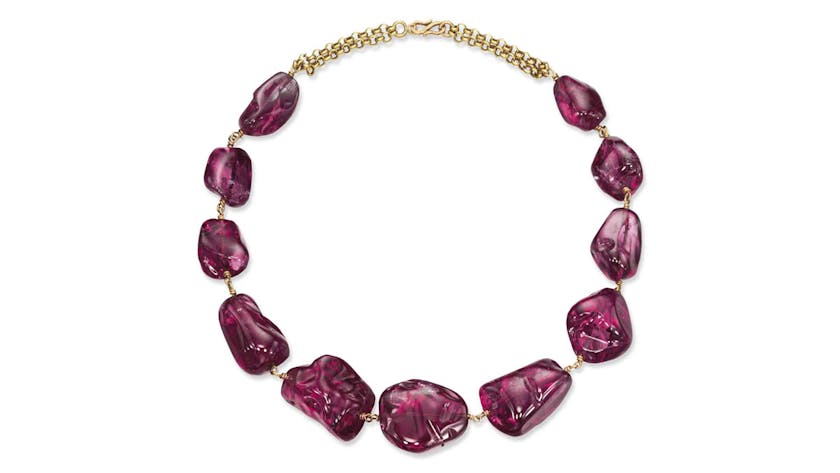 5

Spinel
---
In October 1997 Christie's in London held a special auction, themed in selling the Important Indian Jewellery in honor of the 50th anniversary of Indian Independence. There was a strong focus on wonderful and luxurious traditional Indian designs which captured the imagination. There were more than 100 lots of jewelry in featured in the auction. The Mughal emperors ruled over the north and central India for 332, but their treasury was looted and dispersed by the Persian ruler, Nadir Shah in 1739. Very few necklaces survived until today. The example which was on offer at the auction was made of 11 Spinel Gems beads, weighing a total of 877.23 carats. Three of the beads hand engravings.
They were engraved with the names of the most influential and famous Mughal emperors – Akbar, Jehangir and Shah Jahan. The necklace finally sold for $1.4M.
Shop for spinel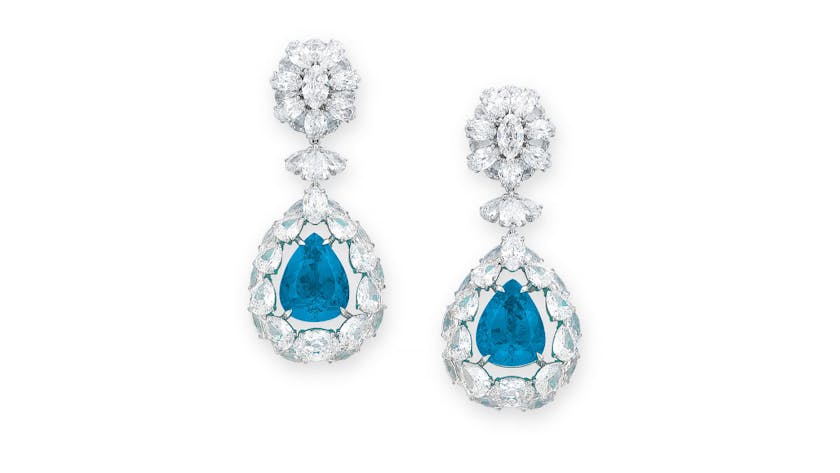 6

Paraiba Tourmaline
---
Paraíba Stone is part of the tourmaline family and is considered one of those gems that break with the paradigm that the diamond is the most expensive gemstone in the world. The paraiba surpasses diamonds in a number of ways. It is considered more beautiful, it is in higher demand and it is far rarer than diamonds, all the while being extremely difficult to mine.
A fine example of Paraiba can reach €80,000 or around $87,000 per carat. This is far more than a diamond can fetch. That is because for every 10,000 diamonds mined or extracted from nature, there is only one maybe two Paraiba tourmalines.
Shop for Paraiba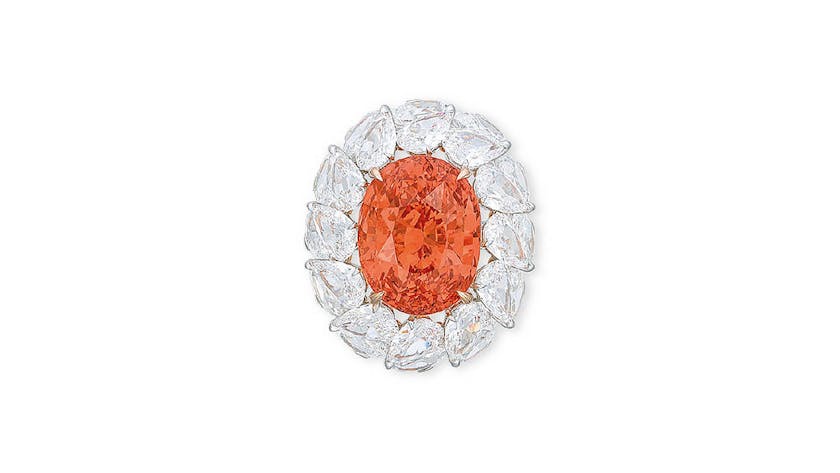 7

Padparascha
---
Padparadscha (pronounced pad-pah-raj-ah) sapphire is the rarest sapphire in the world. The gem has a beautiful pinkish orange color that exhibits a combinations of the red hues of ruby and yellow sapphire. Its name comes from the Sanskrit/Singhalese word for "aquatic lotus blossom" due to its color.
The majority of these stones are mined from Sri Lanka but they can also be found in Madagascar and Tanzania. The finer ones, however, are mostly found in Sri Lanka as the ones in Madagascar examples are pinker which makes it have a lower price.
A recent new sale at the Christie's Auctions had a spectaculate 28ct Padparascha Sapphire set in a ring sold for US$ 2,500,000
Shop for Padparascha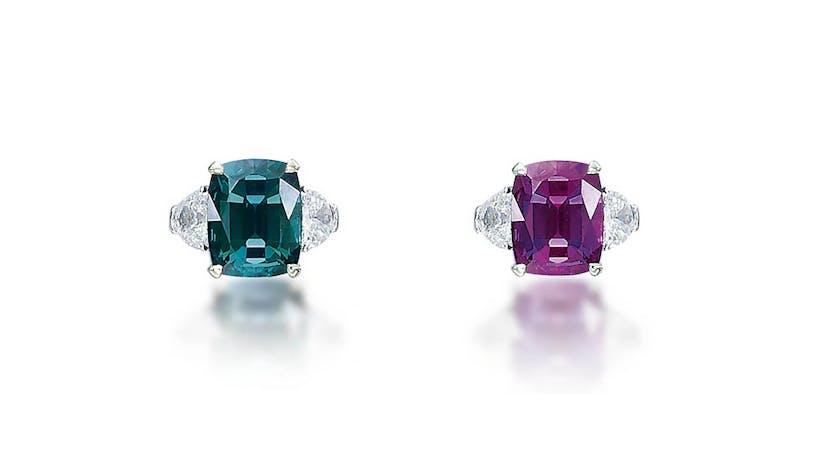 8

Alexandrite
---
Alexandrine or Alexandrite Stone is a rare and hard to acquire type of gemstone. What makes this stone so popular is that it appears to be magic. Depending on the lighting condition, the stone appears to change colors. It can even change color while you rotate it in your hand, this is known as pleochroic. Furthermore, it can change color regardless of your viewing under artificial light. It is greenish blue under natural light but turns reddish purple under soft incandescent light.
Shop for Alexandrite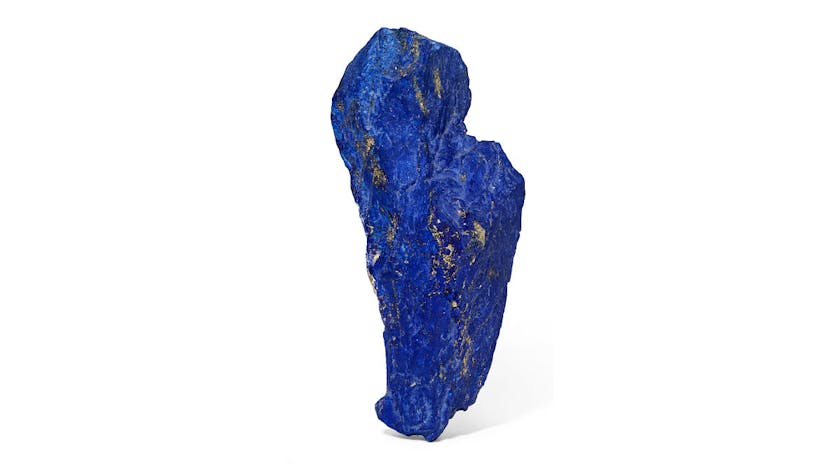 9

Gem Specimens
---
Gem Specimens are unique and exclusive. Only gem enthusiast and collectors understand this. Most expensive specimens are Emerald, Beryl, tourmaline and many other gemstone types.
These specimen can be fossils as well which are displayed in many variety during the Tucson Fair, USA.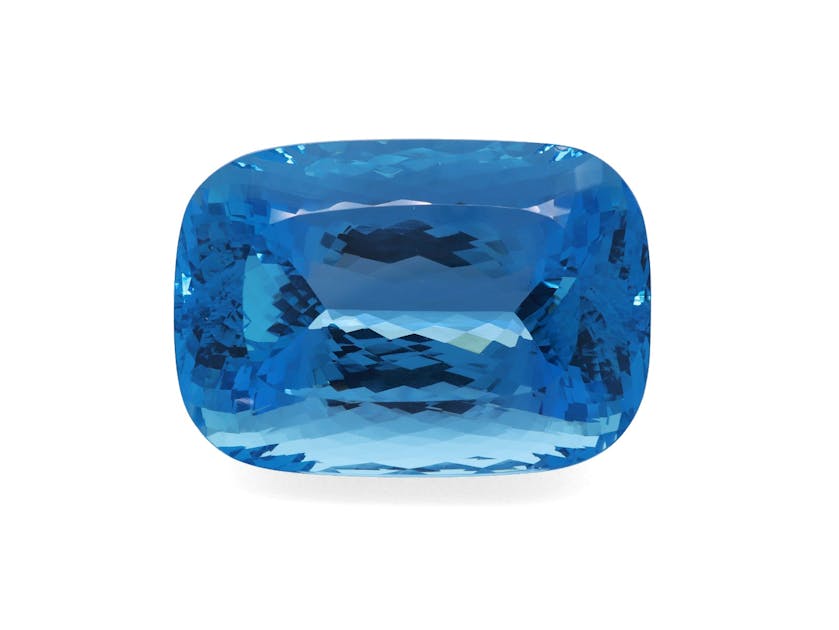 10

Fine Gemstones
---
Other examples of fine and expensive gemstones include:
Aquamarine: The 14-inch obelisk called the Dom Pedro displayed at the National History Museum in London.
Tanzanite: The stone was discovered in 1967 in Tanzania and made famous by Tiffany & Co. It can sell for up to $1,200 per carat.
Spessarite Garnet:

The most expensive example of this type of Garnet is the Mandaring Garnet, which sold at auction for around $2,400 per carat and weighed 8 carats.

Demantoid Garnet:

There are two examples of large demantoid garnets worth mentioning. One is in the Smithsonian Gem and Mineral collection, weighing 11.24 carats. The second is in the same collection and weighs 6.96 carats. What make these examples special is that examples weighing more than 2 carats are rarely found.

Red Beryl:

A stone rarely found larger than 2-3 carats which can fetch up to $10,000 in auction for a fine example of the stone.
Shop for Fine gemstones
Most Expensive Ruby ?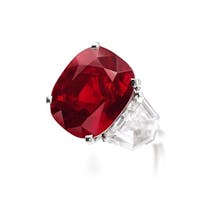 The Sunrise Ruby with Burma Origin, a 26-carat stone which fetched US$ 30,000,000 at auction.
Most Expensive Sapphire?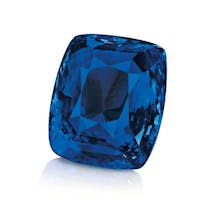 392.52ct The Blue Belle of Asia Sapphire was bought at auction for US$ 17,300,000 .
Most Expensive Emerald?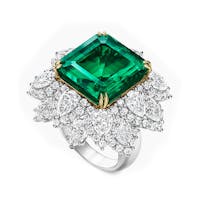 The Magnificent Rockefeller Emerald ring would fetch US$ 5,500,000 at auction and was bought by Harry Winston.
Most Expensive Jade Jadeite ?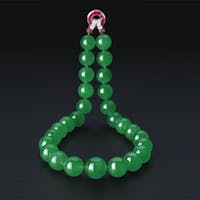 Barbara Hutton-Mdivani Necklace Imperial green jadeite jade necklace featuring 27 round beads was bought by Cartier for US$ 27,440,000