Pantone has announced their Color of the Year for 2022 – Veri Peri which will be the Most popular gemstones color for this year. According to the leading authority in color, Veri Peri is a purple "whose courageous presence encourages personal inventiveness and creativity", and here at Star Lanka, we have the gemstones to help you in your creative discovery.
1

From Pantone

Veri Peri Purple is a dynamic blue hue with a vivifying violet red undertone that blends into the faithfulness & constancy of the blue hue with strong energy and excitement from the red hue as well.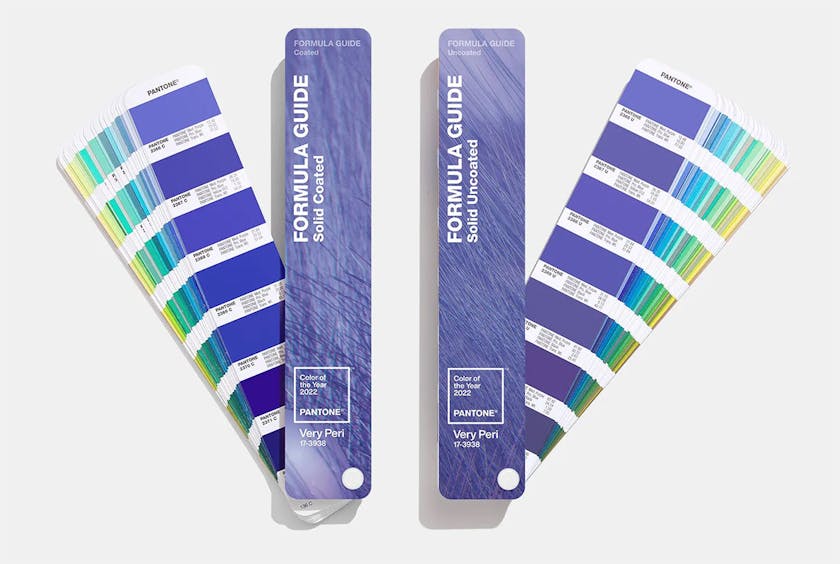 2

Gemstone of the year
Tanzanite
Tanzanite Stone is a beautiful blue gemstone discovered in the late 1960s in Tanzania and made famous by Tiffany & Co. It's striking blue to blueish purple color make it the ideal gemstone for 2022. Furthermore, it makes an excellent stone on an engagement ring, perfect for anyone looking to pop the question this coming year.
Most blue tanzanite is achieved through a mild heat treatment. However, natrually blue stones are rare and incredibly soughtout in today's market. What makes Tanzanite an especially beautiful gemstone for 2022 is it's pleochroism. Tanzanite is blue when viewed from one angle under a particular light, but can be violet to red from another.
An expert cutter will be able to cut the stone in such a way to maximise the face-up blue color of the stone.
Cuprian Tourmaline
The most famous Curpian Tourmaline are known as Paraiba Tourmalines, found in Paraiba, Brazil. These stones have a beautiful aquamarine color and shine extremely bright. They are very sought after because they are very rare. However, Cuprian Tourmaline's from Africa, especially Mozambique are the ones we will be looking at here.
These were the most recent stones to be discovered, back in 2001. What makes these tourmalines different to those from Brazil is that they contain copper. The copper gives the stones a beautiful reddish-purple color. What makes these stones incredibly rare, is that they are untreated, thus maintaining that beautiful color.
Thanks to a hardness of 7.5 on the Mohs scale, these stones make ideal everyday jewlery. Meaning your 2022 can be a colorful and fashionable one.
Amethyst
Amethyst is a marvellous and valuable purple quartz, the most valuable of its kind in fact. While all amethyst a purple, a perfect match for Pantone's color of the year, the shade of purple will vary depending on the source of the stone. Experts in the gem world can tell the source of an amethyst just by looking at the color of the stone.
The color of the stone is believed to be the fault of Dionysius, the Greek God of Wine, who is believed spilt his wine onto a clear crystal and gave it the purple color we associate with Amethyst today. The history and the color of amethyst make it a perfect stone to accessories any outfit next year.
Because the gem has a hardness of 7.0 on the Mohs scale, it is a perfect gemstone for everyday jewelry.  Meaning you can look fantastic and in fashion every day of 2022.
PURPLE Garnet
Umbalite Garnet, also known as Purple Garnet from Tanzania is a beautiful stone. This is a high-quality stone with a vivid pinkish-red or purplish-red color, making it a must have for 2022.  While there is some discussion about the color of the Tanzanian stones compared to its sisters from Madagascar and other African regions, everyone does agree that the Tanzanian stones are very high quality.
There is also some discussion regarding how to classify Umbalite Garnets, because the Garnet family is diverse and has many varieties. Some merchants classify Umbalite as a variety of different names. However, the color of the garnet is what gives it a way.
This is an ideal gemstone to look good in 2022. A hardness of 7-7.5 on the Mohs scale, like all the other gemstones mentioned in this article, means it is a must have if you want to look like Pantone model for the coming year.
3
Conclusion
It has never been easier to look good than the coming year. We are trying to look to the future are remain positive, so why not brighten up your day to day with one of these most popular gemstones? They are all ideal for every day wear, match perfectly with Veri Peri, the Pantone Color of the Year 2022, and are all very easy to care for. 
To ensure your gemstones always look their best, all you need is warm soapy water and a soft towel or brush. Alternatively and for the best results, you should take your jewelry to be cleaned by a professional. 
Go out there knowing you look your best with gemstones from starlanka.com
---
Gemstone Color of the Year List
---
Year
 
 
Color
Code
Gemstones
2022
 
 
Very Peri
17-3938
Tanzanite
Amethyst
Tourmaline
2021
 
 
Illuminating
Ultimate Grey
13-0647
17-5104
Yellow Sapphire
Yellow Tourmaline
Cambolite
2020
 
 
Classic Blue
19-4052
Tanzanite
Blue Tourmaline
Cambolite
2019
 
 
Living Coral
16-1546
Pink Tourmaline
Amethyst
Coral