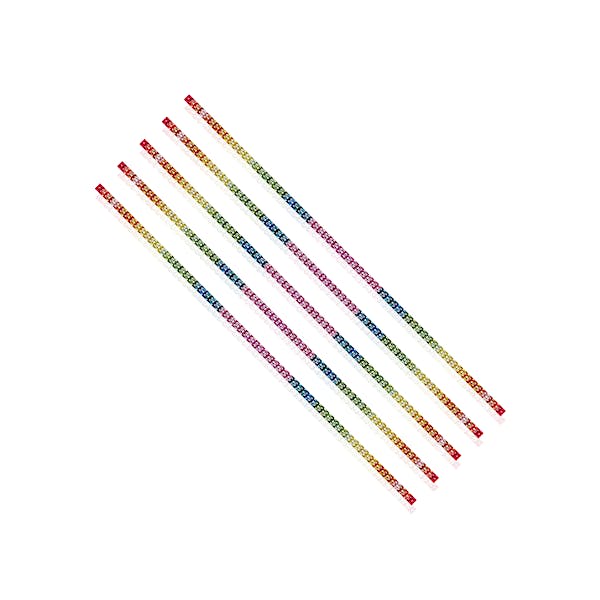 Want more images or videos?
Request additional images, videos & information from us for this item.
Rainbow Sapphire Fancy Colors Sapphires – Melee
| | |
| --- | --- |
| Gem Type | Natural Fancy Sapphire |
| Treatment | Heated(a) |
| | |
| --- | --- |
| Clarity | MIX |
| Origin | Africa |
| | |
| --- | --- |
| Type | Natural Fancy Sapphire |
| Treatment | Heated(a) |
| Clarity | MIX |
| Origin | Africa |
All our items are 100% Natural Gemstones – no lab or synthetic.
PRODUCT SHOWCASE
---
What is a Rainbow Sapphire?
Rainbow Sapphire is not one piece, but a series of sapphires curated and arranged to mimic the natural beauty of a rainbow. The most famous sapphires are blue, but they can also be yellow and red. Furthermore, they come in different colors and a range of shades.
Sapphires get their colors from trace elements of Corundum in their mineral composition. The blue colors you are more used to contain iron and titanium, chrome gives the stone a pink color, and the more chrome in the stone makes the sapphire redder until it is considered a Ruby.
Sapphires come in every rainbow color, including peach, purple, pink, orange, yellow, green, teal or colorless, brown, black, and grey. There are also examples of sapphires in pink-orange combinations, known as Padparadscha, and color-changing and bi-colored stones, but examples of these are rare.
Comparison Chart
(mm)
(ct)
Pcs
Price
Princess
2.5
8.00
64
US$ 120
3.0
12.50
58
US$ 210
3.5
14.50
50
US$ 420
Round
2.5
5.75
70
US$ 92
3.0
8.50
60
US$ 105
3.5
11.10
52
US$ 200

All lines are approximately 17cm in length.

Please note the weight may vary +/- 1ct
Not all Sapphires are Blue
When people mention sapphires, blue is the first color that comes to mind, so what are rainbow sapphires? Sapphires come in a range of colors and not just blue, and this fact is leading to a new trend of Rainbow Sapphires used in jewelry, ranging from pink to orange and from yellow to black.
Rainbow Sapphires are the Latest Trend
Rainbow sapphires are becoming popular in the jewelry industry. These are pieces of jewelry using colored sapphires sourced globally. They combine sapphires of different colors to create beautiful pieces with sparkling colors. 
Expert jewelers will combine reds, orange, and yellow stones from Thailand and Southern Tanzania with greens and blues from Australia and Kenya. Some use indigos and violets from Sri Lanka, and Madagascar combined with other colors, and together they are becoming the fashion trend known as Rainbow Sapphires.
Sources
Sri Lanka is a source for some of the finest blue sapphires globally, but the country is also a source for the greatest variety of colored stones. In its truest splendor and color, the stone is known as Ceylon Sapphire.
You can also find green, green-blue, and teal gems sourced from Africa, more specifically from Madagascar, Tanzania, and Australia. You can also source grey, brown and black sapphires from those countries. Sri Lanka is the source for the most precious and rare colored sapphires and the finest examples of blue and Ceylon gemstones.
Sapphires in Mythology & Legends
Sapphire is a stone full of legends and heavily featured throughout mythology. It is traditionally associated with bringing wisdom and purity to the wearer. According to legend, Helena of Troy owned a large sapphire, and the stone was believed to be the reason for her allure and beauty. In Ancient Greece, King Solomon was thought to wear a magical sapphire ring, which allowed him to communicate with animals.
Sapphires also feature in religions across the globe. In Buddhism, the gemstone is believed to bring spiritual enlightenment. While in Christianity, sapphires grant powers of protection to the wearer. 
The British Royal Family is also often associated with sapphires. Prince Charles presented a sapphire engagement ring to Princess Diana, which was recently presented to Kate Middleton by Prince William as their engagement ring.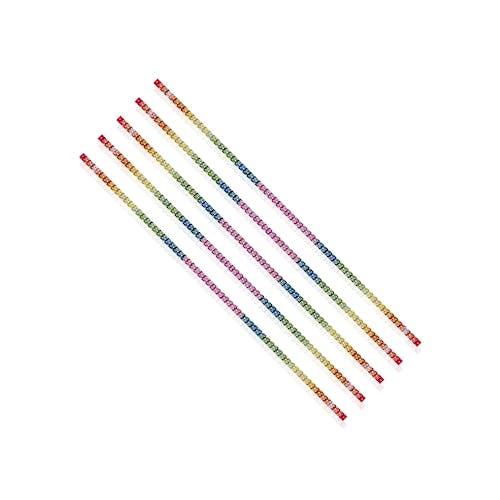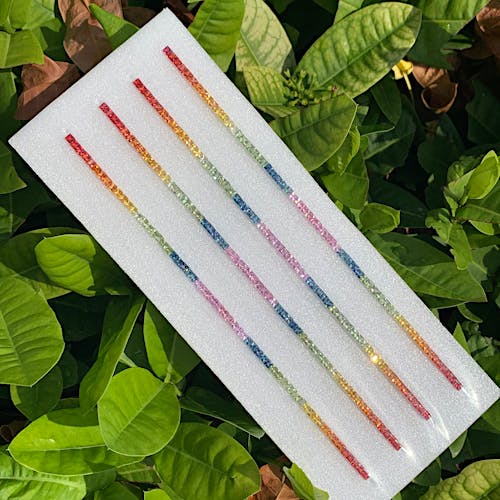 Color Scheme
---
Fancy
This color scheme is generated by the system using the colors from the product image.
*For Reference only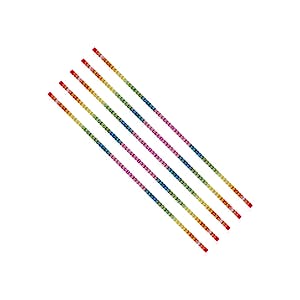 Transparent Pricing
---
Our Gemstones are cut & polished by the same craftsman who make gemstones luxury brands, but sold at a fraction of the price.
We avoid traditional 10x mark-ups by being 100% transparent in our pricing and offer mine-to-market business model.
Gem Certification By
---
We provide gemstone certification service for all our gemstones and use only reputed labs for certification. Our partnered labs have been in the gem industry for very long time and we do not recommend any other lab that is not mentioned here for certification.
View Sample & Pricing
UNITED STATES
Free Express DHL shipping on all Orders (Estimate Delivery : 2-4 days)
Fast & secure with DHL or Similar
Hassle-free returns within 14 days. Learn more
INTERNATIONAL
Free Express shipping on all Orders (Estimate Delivery : 3-7 days)
Fast & secure with DHL or Similar
Hassle-free returns within 14 days. Learn more
THAILAND
Free Express shipping on all Orders (Estimate Delivery : 1 days)
Fast & secure with Kerry Express or Similar
Hassle-free returns within 14 days. Learn more