[add_single_eventon id="109956″ ev_uxval="1″ show_excerpt="yes" ]
The history of the Tucson Gem show
The first fair was held in 1994 and only had a total of 35 booths. It did not take long for the GJX to become the fastest growing show in the history of Tucson's gem industry. The show now proudly boasts nearly 700 booths. All over an area that covers 120,000 square foot, all of which is carpeted and climate controlled. In addition, there are plans to expand the exhibition center to hold more booths and visitors.
GJX 2019
The GJX 2019 Tucson gem show is one of the largest fairs in the USA, if not the world. And Starlanka have the honor to be part of it. The fair runs from the 5th of February until the 10th, so make sure you come visit us in booth 1225. You can ask us about our extensive range of gems and natural stones. Make sure to ask about our Congo Tourmaline in modern Step-Cut.
Amongst the facilities you can find a food court, coffee bar, fax and copy service, etc. and loads of friendly staff that are always willing to help. The aisles are wide and spacious, this is very convenient for buyers. For the safety of buyers and merchants alike, there are armed off-duty Tucson Police always on site, 24 hours a day. There is also a merchandise lock-up for the exhibitors available at no extra cost.
The Tucson gem fair is aimed solely at the wholesale trade of diamonds, colored gemstones, gem carvings, fine jewelry and lapidary equipment.
Starlanka at the 2019 Tucson Gem Show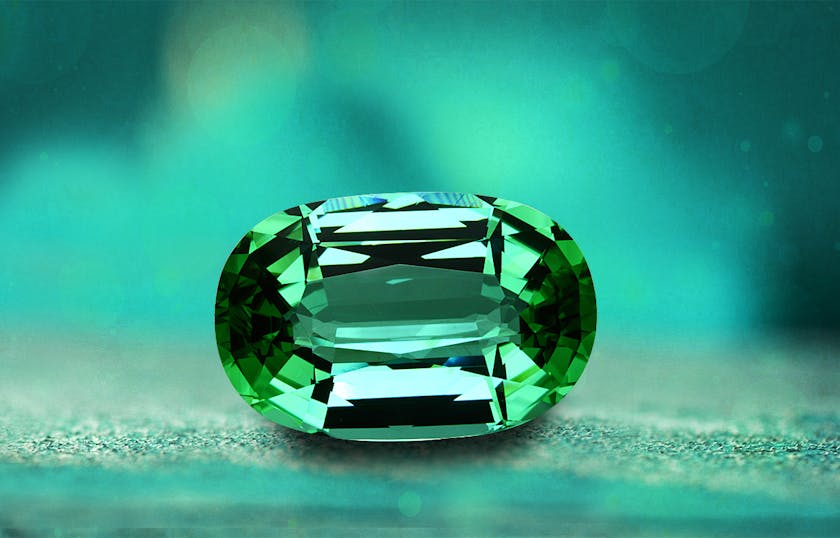 This year, Starlanka is once again at the GJX2019 Tucson gem show and jewelry fair, and very happy to be there. Our star product this year is Congo Tourmaline, with a modern Step-Cut. Stones coming from Congo mines are Pastel Tourmalines, because of the color. It is still vibrant and will bring any piece of jewelry to life, however, the shades are more pastel than other tourmalines such as Paraiba. Alongside these pastel colors, the mine is also producing stones with high saturation and colors brighter than any other mine, for example, Pure Pink, Pure Blue and Pure Green tourmaline. The colors of which go unrivalled. The mines in Congo means that it can take the weight off the shoulder of bigger mines in countries like Brazil and Sri Lanka.
A modern Step-cut is done by creating rectangular facets descend the pavilion (the bottom of the stone) and ascend the crown (the top or 'face' of a facetted gemstone) in steps. This type of cut brings out the beautiful colors of the Congo Tourmaline and will make the natural stone a beautiful addition to any piece of jewelry. The modern step-cut is popular for cocktail rings because it produces a subtle gleam on the stone and emphasizes a stones color and clarity.